How often should you wash your sheets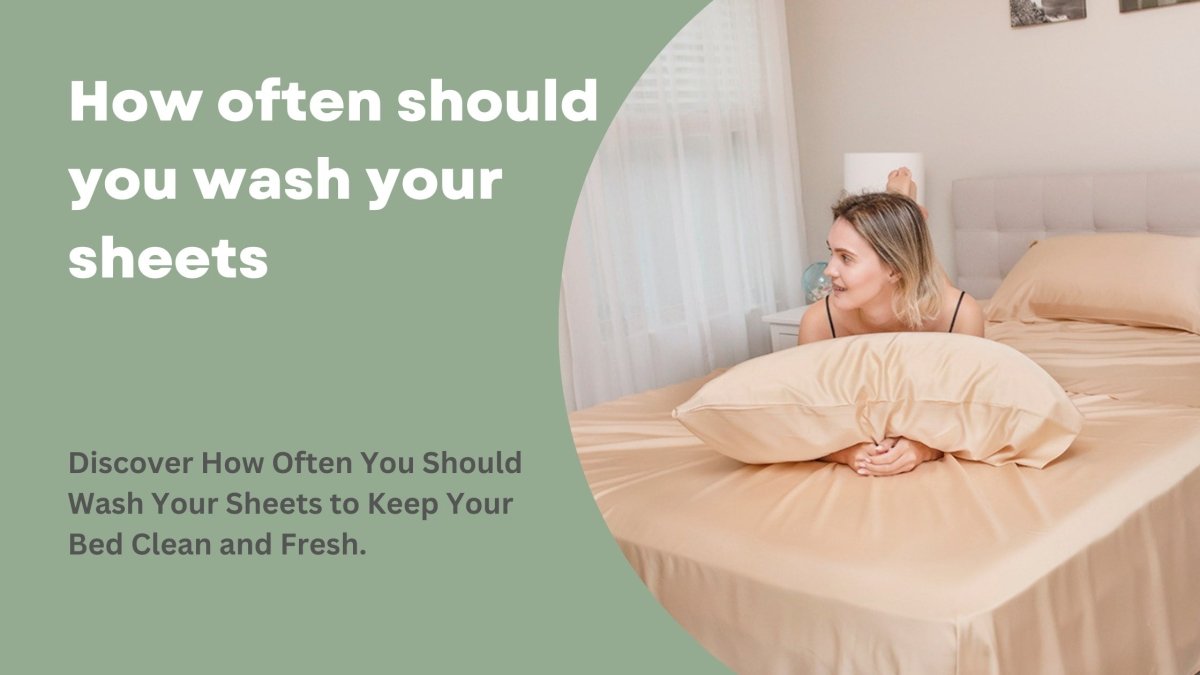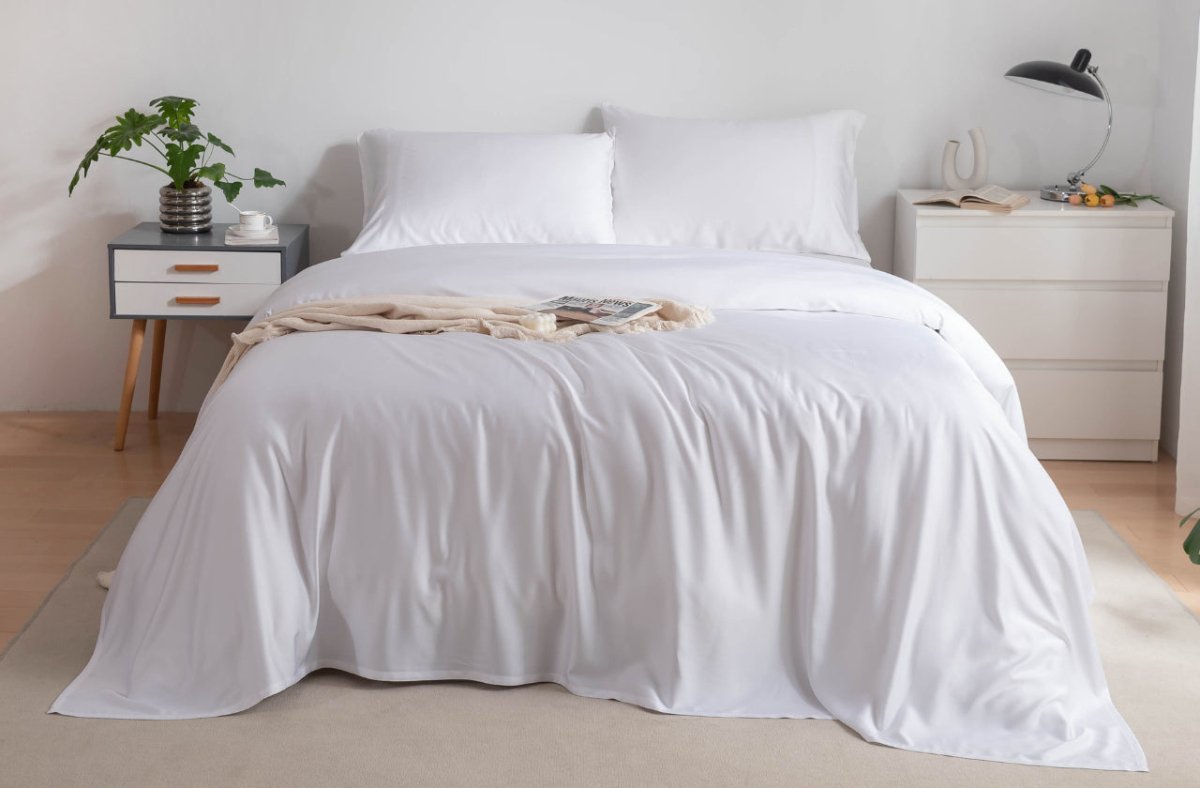 When you think about your cozy bed, the last thing you would imagine is that it's a hotbed of all kinds of germs and allergens. That is of course if you don't wash your sheets often enough. So, how often should you wash your sheets anyway?
The long and short of it is every week or every other week. But why weekly? You might ask. Well, it turns out the bed can be one of the grossest environments in the entire house. Luckily, you can keep it clean by finding out why, how, and when to clean your sheets, here.
Why should you wash your sheets?
This goes without saying—to keep them clean of course. But really, what goes on under your sheets?
According to Phillip Tierno, a pathologist and microbiologist at the University of New York, your bed might have fungi spores, pollen, pet dander, lint, and chemicals used to make the sheets. With the addition of bodily fluids and excrements which include sweat, urine, oils, and fecal matter.
Besides, your body sheds over 500 million dead skin cells daily. Dead skin cells are dust mite's main delicacy. If you tend to eat in bed there are also the food particles that promote the existence of these micro-organisms.
Cosmetic applications such as oils, creams, and detergent residue also add to the mess.
In the end, your bed becomes a cesspool of allergy-causing or infection-worsening bacteria and micro-organisms.
According to WebMD, lab tests showed that an unwashed week-old pillowcase contained 17,000 more bacteria than a toilet seat. Another study, done in 2015 () showed that there are 4 to 17 species of fungus contaminating bedding.
While there isn't any proof that you could get sick from all this, it's not entirely impossible. Considering you spend a third of your life in bed, a clean, healthy sleep environment is necessary for your well-being.
How often should wash your sheets?
In light of how gross a bed can get, how long should you wait before cleaning your sheets?
According to experts, you should clean your sheets every week or two weeks, depending on your usage.
A study done by Mattress Advisor shows that most people wait up to 25 days before washing their sheets. The study also showed that most people find it gross when sheets haven't been changed for more than 35 days. Women showed a tendency to change bed sheets more frequently (averagely 10% more) than men. 
Married couples and people who sleep naked also showed a tendency of cleaning their sheets more regularly (as it should be).
Do you see yourself in these numbers? Just what would help one determine how often they should wash their sheets?
Here are a number of factors to consider;
Number of people in bed
Single people will often get away with cleaning their sheets every two weeks or more. The study done by Mattress Advisor shows that Single people averaged 37 days before washing their sheets. For married couples, however, it's another thing altogether.
If you share a bed with someone else, you will have double the amount of dirt, drool, dead skin cells, sweat, and other bodily fluids. This means your sheets are twice dirtier than a single person's. It becomes worse if you sleep with a pet too. Or if your partner is down with a contagious disease.
As such, it's recommended to clean your sheets at least once a week or earlier, if they are visibly soiled.
When sick
As mentioned, if you or your partner happens to come down with a contagious illness like the flu, you will need to clean your sheets more regularly. Then, of course, change the sheets once you or they get better.
Frequency of use
People who rarely sleep on their beds would be pardoned for washing their sheets once or twice every month.
Sleep style
Sleeping naked is very beneficial and among its many benefits includes losing extra weight. However, when we sleep naked we tend to come into contact with our beddings more widely. 
Someone who sleeps naked without taking a shower first can deposit a lot of body matter on their sheets including urine and fecal matter. This means they need to wash their sheets once a week as recommended by the experts.
How you should wash your sheets
Experts recommend washing your sheets in the highest heat setting allowed on the care instructions. The high heat of at least 60°C kills off germ causing bacteria and dust mites.
To maintain the quality of your polyester sheets wash them in warm water.
You can wash cotton sheets in hot water since they have a higher tolerance to high temperatures.
Bamboo fabrics are mostly hypoallergenic, hence, they won't carry or encourage any allergen accumulation. For such sheets, you can wash them in warm water but never hot water to avoid shrinking them.
When it comes to drying the sheets, the sun is your friend. Hanging the sheets outside in the sun helps kill even more germs. The sun's rays also make white sheets even whiter.
If the weather doesn't permit, you can tumble dry your sheets using dryer sheets.
Then use an iron to kill off the last of the germs. Iron also helps straighten your sheets for a crisp fresh sleep.
Tips for keeping your sheets cleaner and fresher longer
If you are pressed for time, it's obvious you might have trouble sticking to the weekly laundry timetable. So, what can you do to still keep your sheets clean?
Take a shower before going to bed
Throughout the day, your body sweats and comes into contact with many elements that dump bacteria on you. Taking a shower before you go to bed eliminates these bacteria and keeps your sleep environment clean as well.
Stop sleeping in your street clothes
If you can't take a shower before going to bed, at least change out of your street clothes and into clean pajamas. A study by Dr. Phillip Tierno found 14 items of garments sampled out of 3 popular clothing stores to contain a variety of germs and bacteria. Some were so grossly contaminated that wearing them would be like touching another person's armpit or groin area.
If new clothes are this dirty what about something you have been wearing the entire day?
Yes, you read that right, don't be quick to make your bed after you get up in the morning. You sweat during the night and moisture is a great recipe for mold and fungus accumulation. Instead, let your sheets air out. This will help any residual moisture to evaporate.
You can as well hang your beddings outside and allow the sunshine to freshen them up. The sun acts as a disinfectant and is a good way to kill all manner of critters found in bedsheets.
However, when all is said and done, you are still shedding dead skin cells daily, therefore you are better off cleaning your sheets as is recommended.
Consider anti-allergen sheets such as Bamboo
Some bamboo sheets especially linens have the ability to resist dust mites. The bamboo plant in its natural eco-system is an insect and pest repellent. 
Some or all of this property is transferred into sheets made out of bamboo material. Thus, it helps wade off unwelcome critters such as dust mites.
Parting Shot
We spend a third of our lives in our beds and our sheets are our closest companions. Come to think of it we spend more time wrapped in our sheets than we do our clothes. So, if we frequently wash our clothes (probably after every wear) why don't we do the same for the sheets?
Hopefully, this article has helped you answer how often you should wash your sheets. Remember while most of the pathogens found in bed are harmless, in their excess they can cause illnesses.
Cleaning your sheets weekly, taking a shower, and removing your make-up before bed, goes a long way in keeping your sleep environment clean and healthy. 
Additionally, never sleeping or seating in bed with your street clothes also helps keep that environment as clean as possible.
Try buying at least three pairs of bedsheets to interchange weekly. This will help you better manage your laundry schedule. That's it from us, cheers to clean sheets and healthy sleep.
Top Picks For You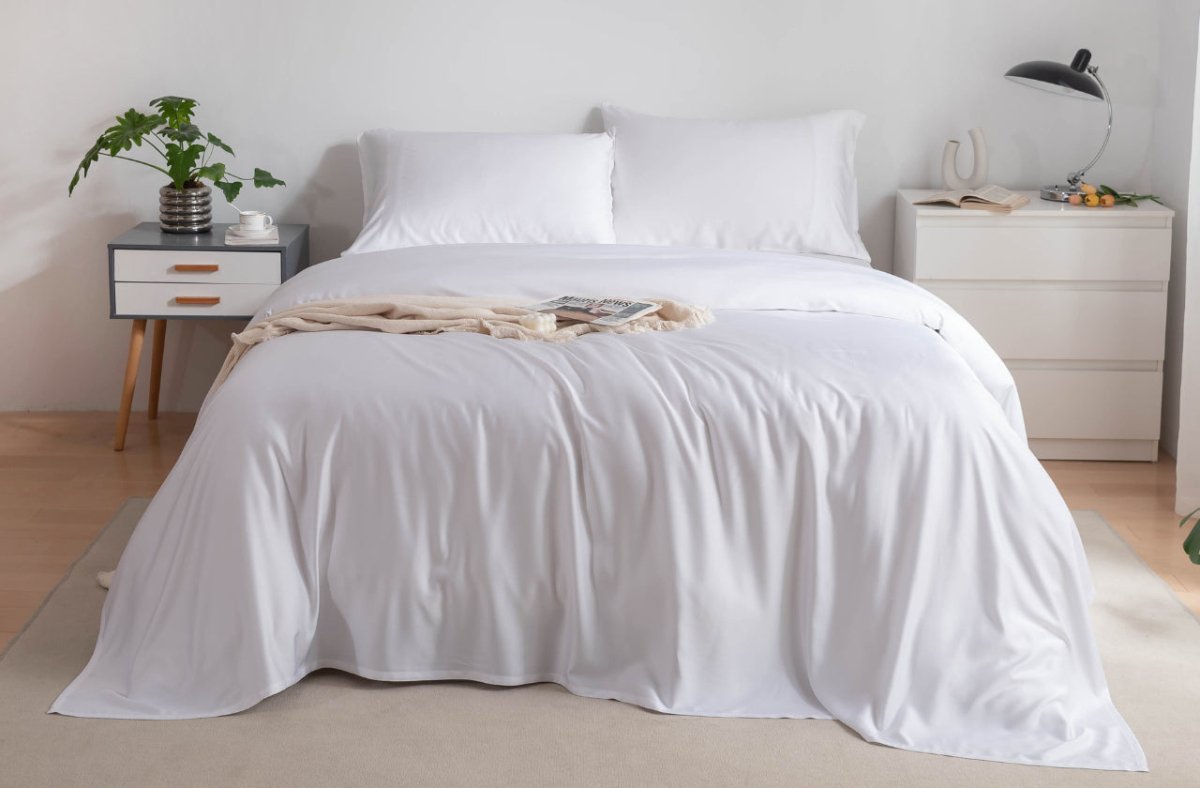 $119.60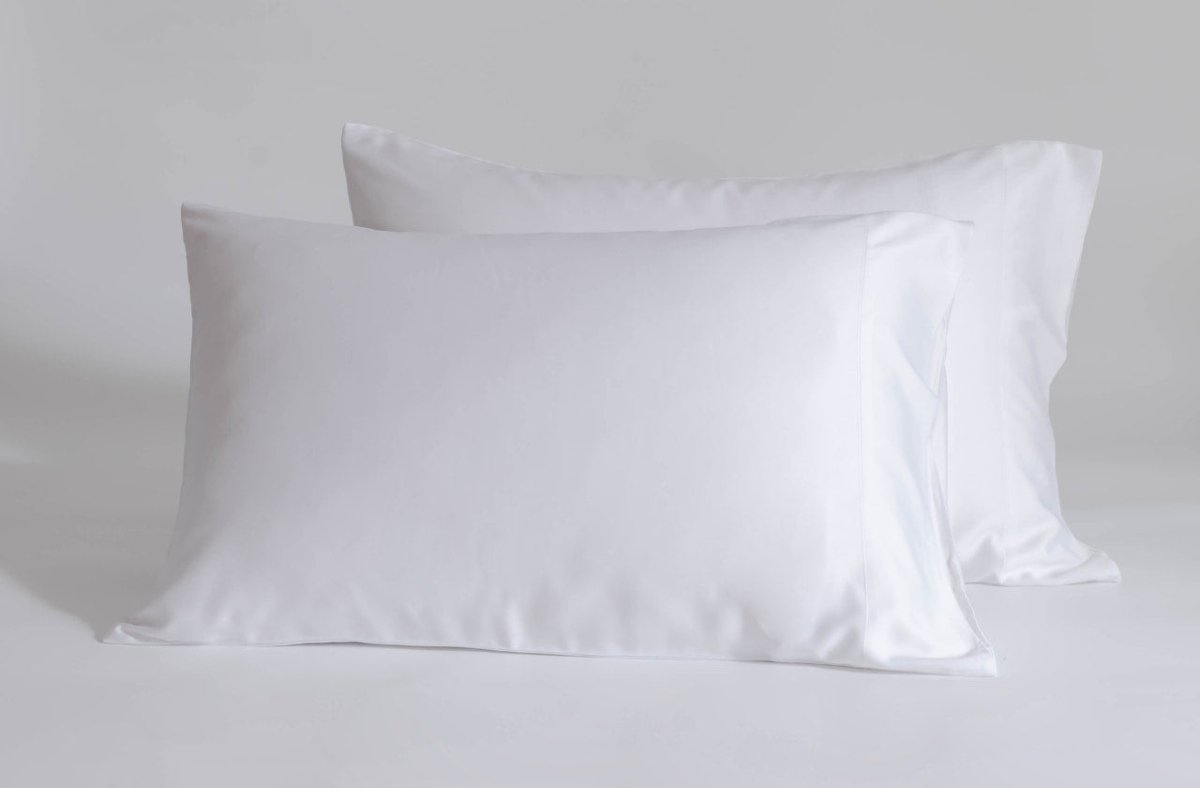 $45.50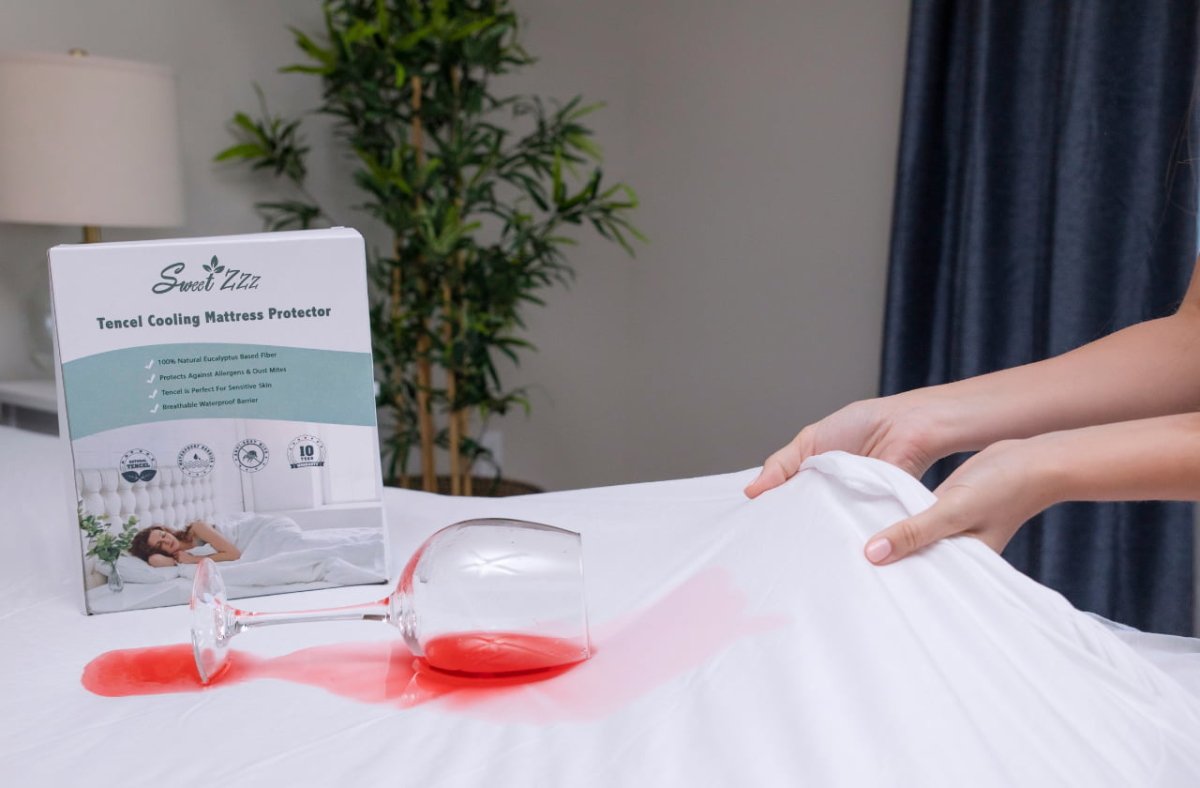 $64.50
---