Cooling Mattress Protector Guide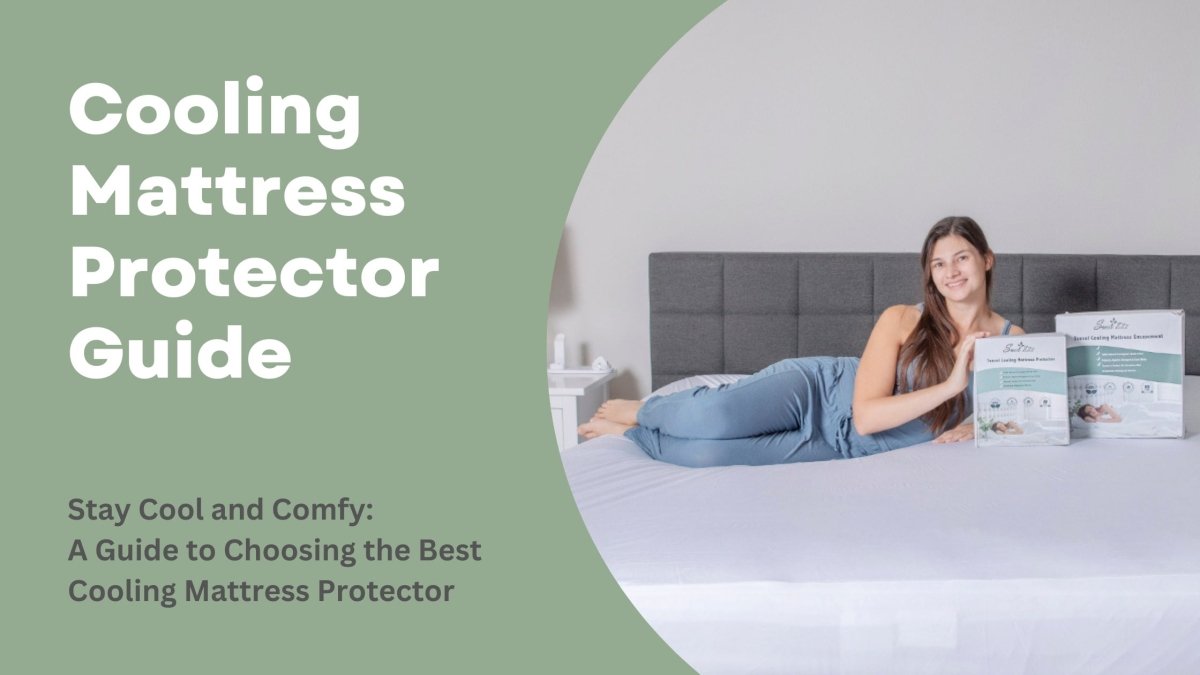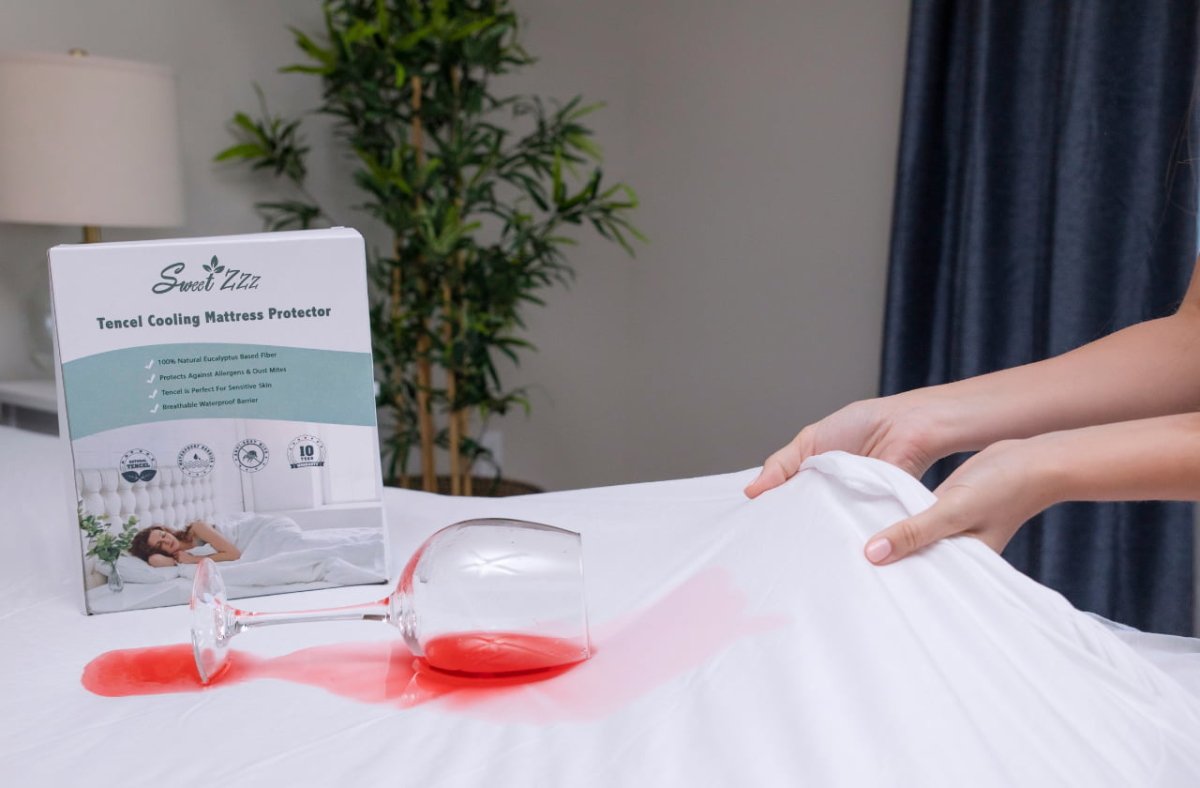 Other than a good mattress, a mattress protector is the most important bedding investment you can make. Most people, however, don't like mattress protectors citing that they sleep hot. If you feel the same way, then getting a good cooling mattress protector is necessary.
Cooling protectors not only insure your expensive mattress investment, prevent moisture damage, keep bugs, and allergens away, but also help you stay cool and comfy at night.
These are incredible benefits that no one would want to miss. But how do you pick the right cooling protector? This guide answers:
What a mattress cooling protector is,
Why do you need a mattress protector? and,
What to look for in a good cooling protector?
What is a cooling mattress protector?
A mattress protector by definition is a removable mattress cover that is put on the mattress to help protect it from dirt, spills, bugs, and stains. It also protects the user from allergies. While that is great, some materials used are uncomfortable and impair one's rest.
One such material is the use of vinyl which causes such protectors to overheat during the night. A cooling protector is made so that it is breathable, moisture-wicking, and cooling. Different manufacturers use different cooling technologies but nothing beats natural technology.
Some of the best cooling mattress covers use natural materials such as Tencel, Bamboo, and organic cotton.
What to look for in a cooling mattress protecting cover?


Material
1- Cover material
Mattress protectors are made with various cover materials. However, if you are looking for a cooling protector, natural materials work best. Some of the best materials for cooling mattress covers include:
Tencel
Tencel, a lyocell fabric patented as Tencel is a botanical material derived from wood-pulp of trees such as Eucalyptus, Birch, and Oak. Because of the environmentally friendly nature of producing lyocell, it is a very good choice for the environment.
Besides, Tencel is more breathable and absorbent than cotton and bamboo fabrics. Tencel's hydrophilic (water-lover) nature allows it to absorb and retain more moisture before it can feel wet. This allows beddings made from this material sleep cooler for longer. Tencel also has great moisture-wicking abilities, which helps keep you dry and comfortable.
Tencel is also a very soft and smooth fabric which is great for people with sensitive skin.
Cotton
Cotton is always a great option for anyone looking to sleep cool. If you want a more natural experience go for protectors with organic cotton. This is cotton farmed and harvested without the use of harmful and toxic chemicals. The bottom line is that cotton is a breathable and highly absorbent material. These characteristics help it sleep cool.
Bamboo
Bamboo rayon is another regenerated fiber material. It's is derived from the cellulose of bamboo wood. Bamboo is also an environmentally friendly option. It is a very breathable fabric that has great moisture-wicking abilities. The silky-smooth nature of bamboo fabrics makes it a great option for a cooling protector.
2- Base material
It's important to also check what your cooling protector's base is made of. If you are going for a waterproof cooling protector, it will have a plastic lining of sorts. Some are safe options while some are not. Here is what to look out for:
Vinyl
Vinyl is a synthetic material made from plastic. When used in a mattress protector it provides a waterproof membrane that helps protect your mattress from spills and stains. However, there is a lot of contention on the use of this material in mattress protectors.
This is mainly due to the PVC or Polyvinyl chloride compound found in vinyl that releases toxic elements into the air. These elements are linked to serious illnesses such as cancer and birth defect.
Vinyl also causes the mattress protector to sleep hot. You want to avoid mattress protectors made of vinyl.
Polyurethane
Polyurethane or polyethylene are safer synthetic materials to use in mattress cooling covers. They keep a mattress protector waterproof but also without the harmful effects of plastic. While polyethylene is deemed a safe plastic, you want to ensure your manufacturer stocks polyurethane mattress protectors that are devoid of phthalates which are the harmful compounds.
Type
There are three types of mattress protectors.
Zippered/encased

Fitted

Strapped/anchored
Zippered or encasement mattress protectors cover all the 6 sides of the mattress. These protectors are large bags; you can put your mattress into. When putting on the mattress they cover every side. They are best for keeping dust mites, bedbugs, and other allergen causing bugs away.
Fitted protectors work more like fitted sheets, they cover the 5 sides of a mattress. They are the most common type of covers for their snug fit and easy handling. They also help the mattress breathe better since the bottom side is left uncovered. They feature an elastic edge that allows them to be pulled over the mattress and tucked under the edges and corners.
Strapped or anchored protectors cover the top side of the mattress only. They come with straps that anchor the protector to the mattress. Their greatest advantage is that they allow the mattress to breathe better on all the uncovered 5 sides. However, they can be quite frustrating as they keep coming off and shifting during the night.
 Customer reviews
So, you have selected a few cooling protectors that you are interested in and don't know which to choose. Check the customer reviews.
Genuine customer reviews from verified buyers will paint the right picture for you.
Online product reviews are now more important than ever. No wonder research shows that 92% of us will check online reviews before buying a product. Checking reviews helps you establish whether previous customers got what was advertised. If you notice a pattern of positive detailed reviews, then it means the product works as suggested.
Price
Mattress protectors vary in price, some cost less than $50, while others cost as much as $250. Generally, you get what you pay for. Some cheap cooling protectors while effective are made from cheap materials which might affect your health negatively in the long run. Materials such as vinyl, synthetic, and non-organic materials while cheap to acquire, have been linked to serious health issues.
Still, not all hefty price tags mean quality.
Cooling protectors will normally fetch a higher price, but that is because they invest in advanced cooling technology. Ensure you check for the cooling technology invested in the protector, then weigh if it's worth the price.
Return policy and warranty
As mentioned in the point before, a cooling mattress cover will cost more than regular protectors. As such, you want to avert any risk of losing your money. In that case, go for mattress protectors with a good risk-free trial period and a good warranty. A good return policy gives at least a 30-day trial period in which you can return the item for a full refund no questions asked.
A good warranty covers manufacturer's defects and some number of abnormal defects that should arise within several years. Good mattress protectors have at least 3 to 5-year warranties.
Conclusion
In short, a good cooling protector should not only protect your mattress from dirt, spills, and stains but should keep you from overheating during the night.
While there are several such protectors in the market, material, type, company reputation, past buyer experiences, and trial periods will help you pick the best cooling protector for your needs.
Here at Sweetzzz, we provide that kind of a cooling mattress protector. Our Tencel cooling protector made from Eucalyptus tree is cooling, hypoallergenic, waterproof, and comes with a 10-year warranty plus a 50-day risk-free trial period.
Top Picks For You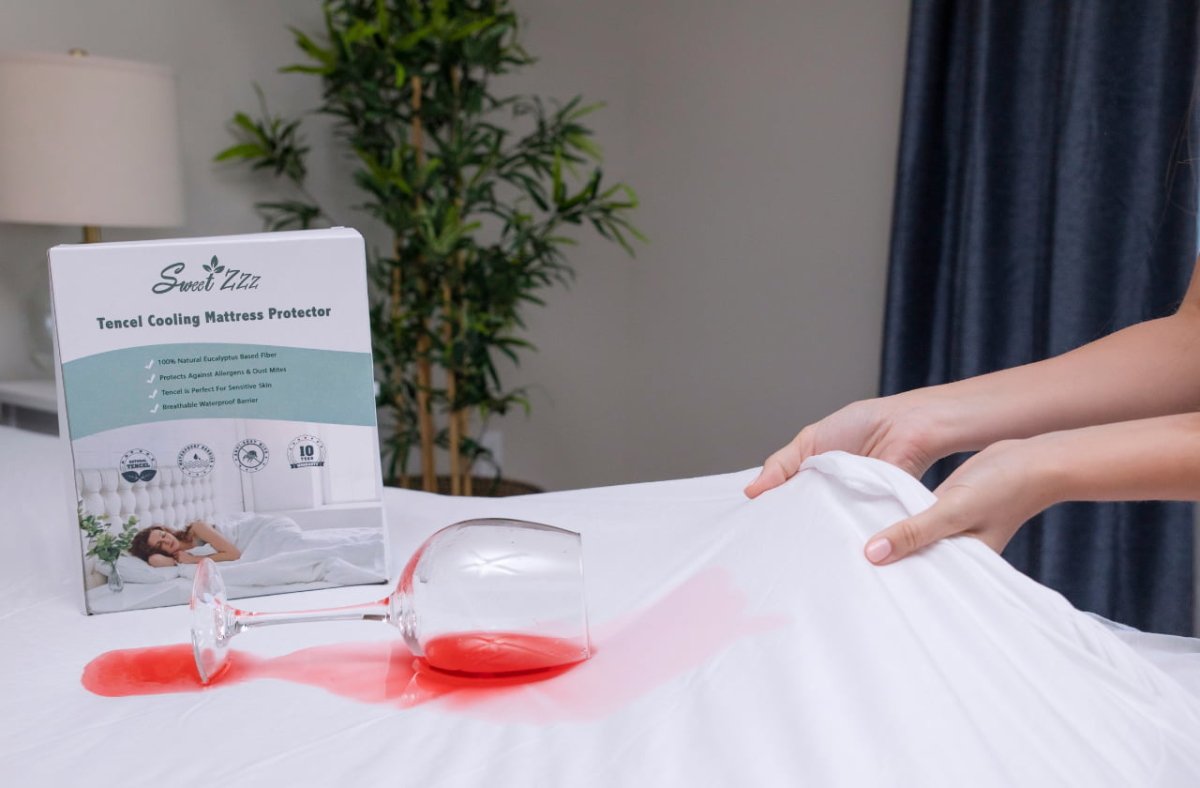 $64.50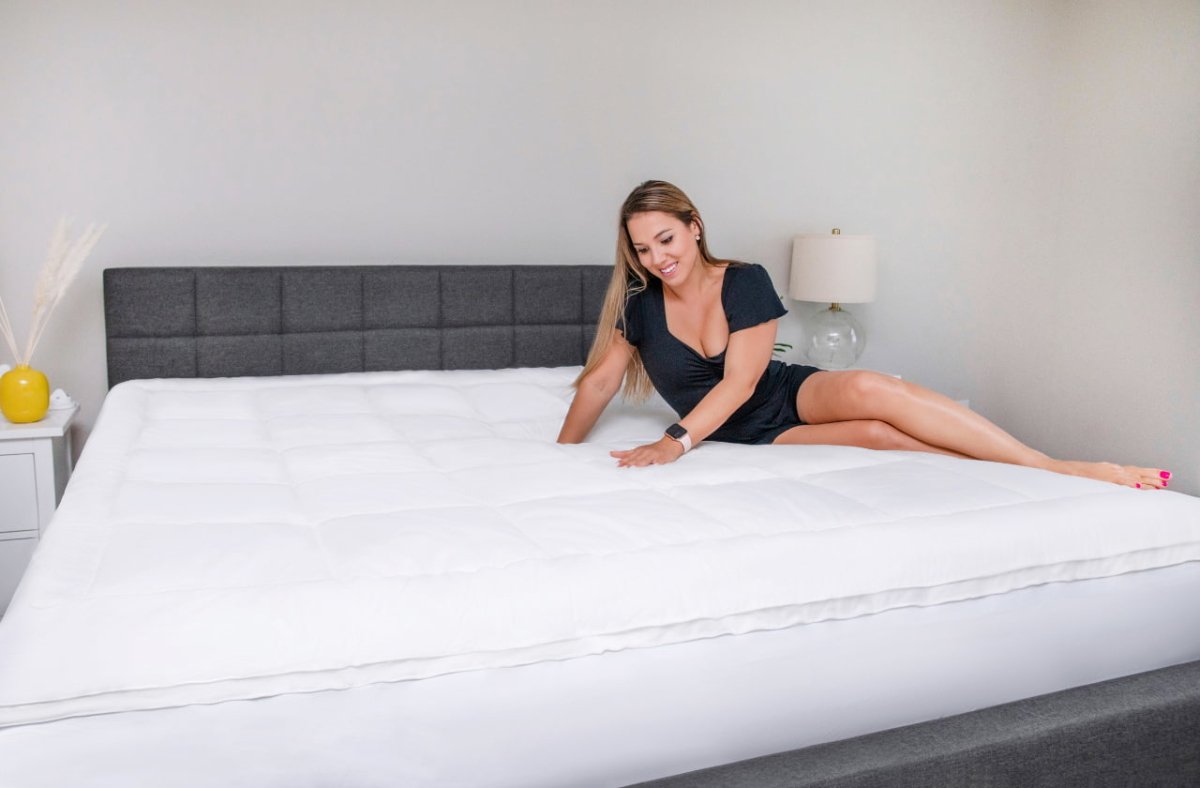 $95.75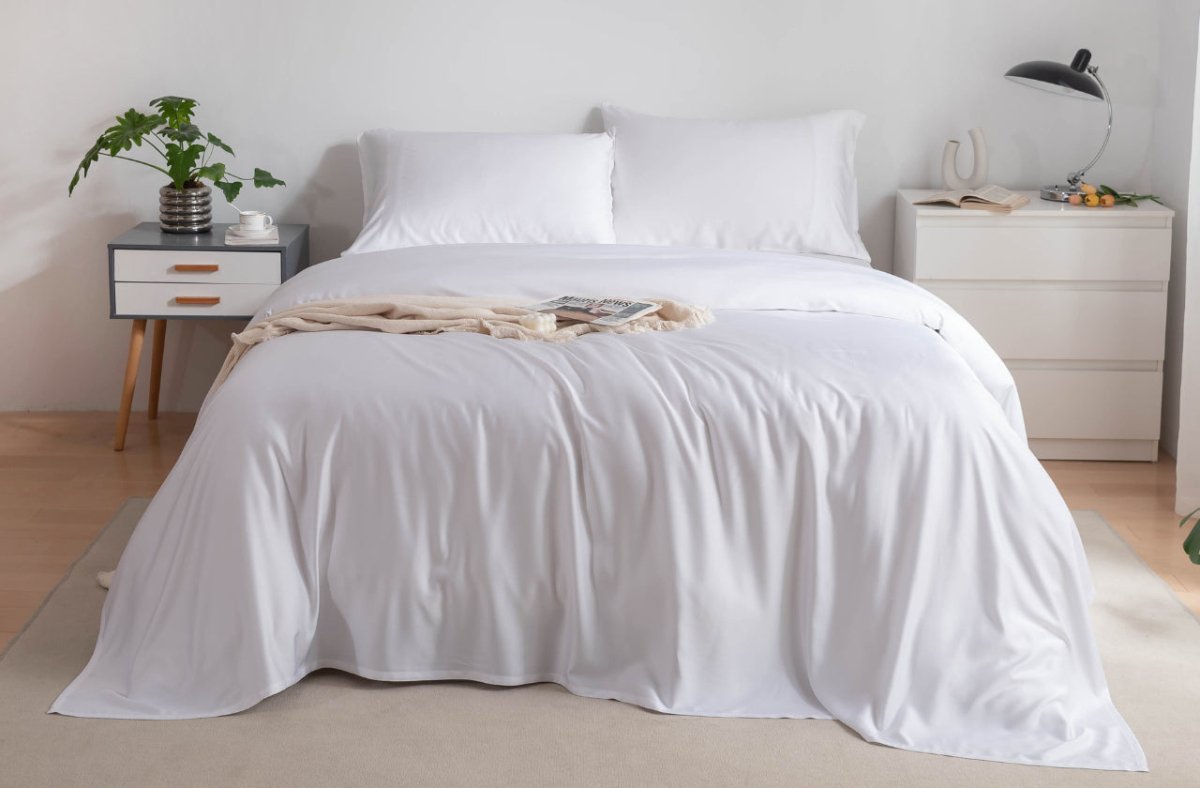 $119.60
---