The Differences Between Pocketed Coil Mattresses and Other Coil Types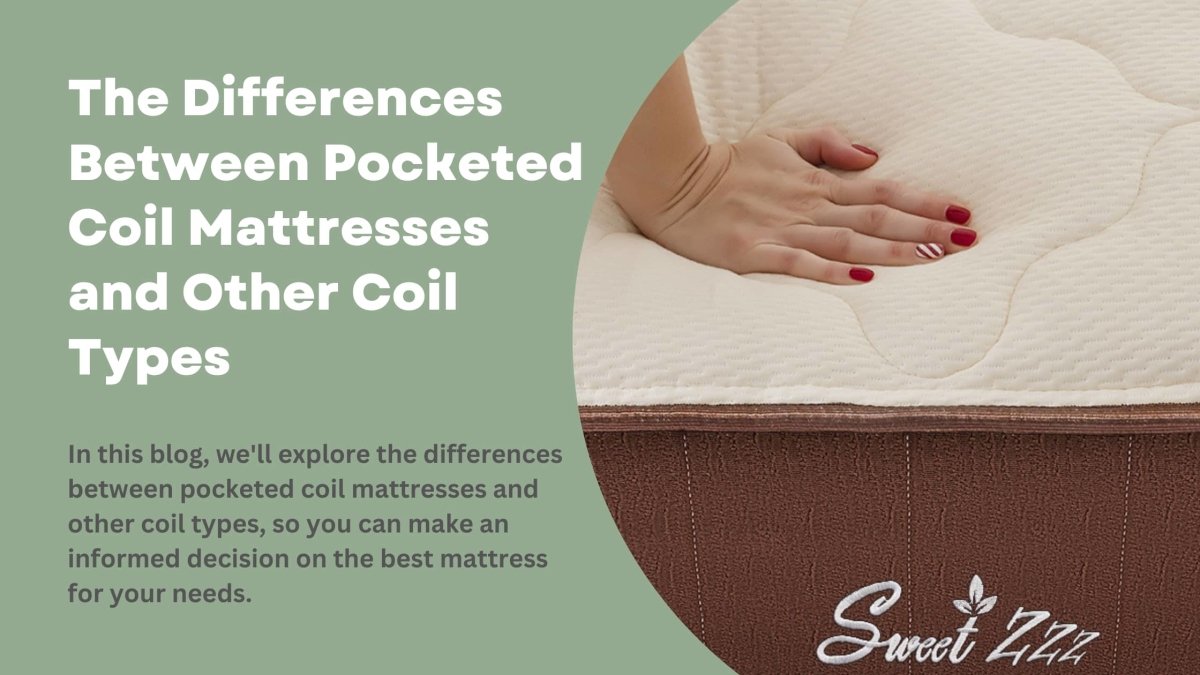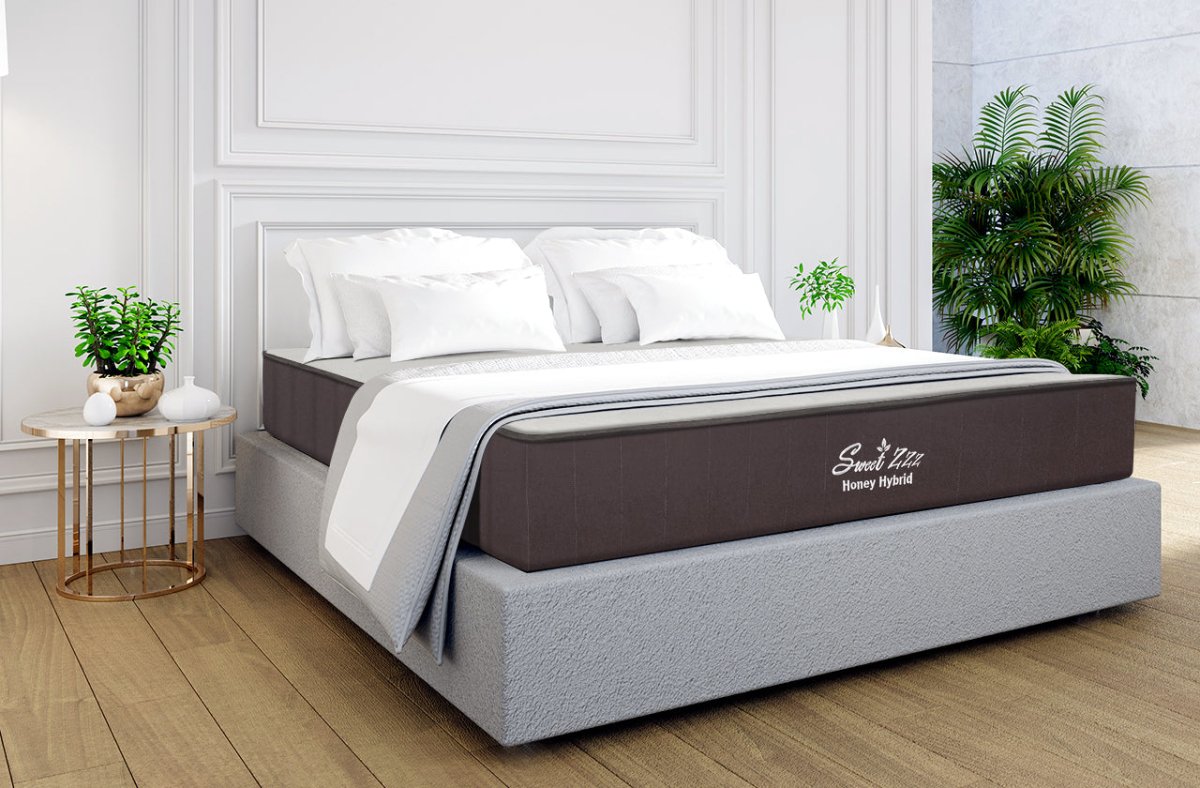 You're ready to replace that old, lumpy bed. You want a new mattress that delivers the best rest you can afford.

It's an important purchase, and you look forward to it. Still, you don't want any confusion about which choices make sense and which ones are just hype.

Here at Sweet Zzz, we're often asked about the difference between a regular innerspring mattress and a pocketed coil mattress.



Both beds are built with a steel spring support system, but they're separated in comfort and durability by design, materials and construction.


When you're shopping for the best pocketed coil mattress for your money, you need to know all the facts. For instance, the number of coils in a bed isn't as important as their shape. Let's take a look at key points and compare ordinary innerspring beds to pocketed coil models.

Regular Innerspring Beds vs. Pocketed Coil Mattresses: Differences That Count

If you're not familiar with different types of mattress coils , you're in good company. Everyone knows that springs support a bed, but coils aren't all made alike. Traditional steel coil mattresses are built with a series of springs networked throughout the bed. Pocketed coils are each wrapped in fabric and individually encased so that they perform independently. That design results in real advantages over regular mattress construction.



1. Shape That Lasts


Regular innerspring mattresses are built with connected springs that form a single unit. Each coil features an hourglass shape that leaves it wide on the top and bottom and thin through the middle.

Pocketed coils are constructed with a uniform width from top to bottom. This design eliminates the weak points that eventually break down traditional hourglass-shaped springs. Each pocketed coil independently contributes to the strength that makes this type of bed hold up longer than an ordinary coil mattress.



2. Better Sleep Support

Imagine lying down on a network of interconnected springs. Now, picture relaxing on a support system that contours to your body. That's one of the big differences between a traditional innerspring mattress and a pocketed coil bed.

Independent coils individually respond to movement during the night relieving stress on your body's pressure points. The best pocketed coil mattress evenly distributes weight and relieves aching shoulders, back and hips.



3. Real Comfort for Couples

When you and your partner settle in for the night, you expect restful peace and quiet. However, an ordinary coil mattress can bounce, squeak and chronically disturb deep sleep without actually waking you. The two of you become habituated to the motion and noise.

Pocketed coils aren't wired together like traditional innersprings, and this design prevents them from generating noisy squeaks. The mattress silently supports you and minimizes motion transfer between you and your partner. You both enjoy peaceful slumber all night long.

4. Affordable Price Points

Like most innovative products, the first pocketed coil mattresses were more expensive than regular beds. Since then, advances in design and materials have significantly reduced manufacturing costs. Their rise in popularity has also helped bring down the price of these models.

Today, you don't pay very much more for a pocketed coil bed than you do for a regular innerspring. While the final cost of even the best coil spring mattress might be higher than that of a similar bed with ordinary springs, its durability means years of affordable and comfortable return on your investment.
What else should I consider?



If you want to buy a cheap mattress online, you can always find inexpensive beds. Bargains are tempting, but be careful when a price looks too good to be true. A quality pocketed coil mattress costs more, and it's a better buy than a regular innerspring bed. However, you do have other choices.

The hybrid combination of a spring coil system and memory foam top is one option. A mattress made of memory foam is also a popular alternative. Is there another type of bed that offers the same benefits found in pocketed coils, hybrids and memory foams?
The answer is definitely yes. A mattress made with a pocketed coil system and a 100 percent natural latex top features all the advantages you expect from the other models and much more. There's simply no reason to buy a cheap mattress when you can invest in a lifetime of good sleep on a bed crafted with a pure, all-natural Talalay latex top and a pocketed coil base.
The Benefits of Having a Talalay Latex Top
Having a mattress with a pocketed coil system is an advantage over most mattresses but imagine having the benefits of latex added to that advantage.
A mattress like the Nature's Novel, made using pure Talalay latex top and pocketed coil base is a bed with outstanding benefits that deserve your consideration.
1. Better Comfort and Support
The natural Talalay latex top combines superior sleeping comfort with therapeutic support. Its open-cell structure never traps body heat or moisture, and its 7.5 firmness rating eases chronic back pain and muscle aches.
2. Added Responsiveness
Talalay latex is considered the very best bedding material because its supple support is gently responsive. It adjusts to changes in sleeping position quickly and quietly without disturbing your slumber.
3. A Pure, Natural Sleep Environment

The Nature's Novel is made from latex and features a soft cover of blended cotton and wool. Its materials are all Oeko-Tex-certified as safe even for infants.

4. Warranty and Durability
The combination of pure Talalay latex and pocketed coil base is very durable and outlasts all other mattress materials. There aren't any cheap parts that can wear out, and natural latex holds up years longer than other foams. You enjoy a lifetime of sleep on a quiet bed that never gets lumpy or loses its shape.


It's Good to Have Choices
So, how does a natural latex mattress stack up against a memory foam hybrid model or a complete memory foam bed? Side-by-side comparisons between them clearly favor the Talalay latex hybrid model. Also, keep in mind the important differences that separate ordinary memory foams from natural latex.
It adds to the responsive feel of a high quality pocketed coil bed where your body is completely supported.
It is also important to mention that a mattress like the Natures Novel can last much longer than any other mattress type like memory foam or memory foam hybrid.
It's good to have plenty of options when you're shopping for a new mattress. It's even better to have all the details you need to make a decision you feel good about. Take your time and read real customer reviews. When you're ready to make a choice, you'll make the best one for you, and you'll make it with confidence.
Top Picks For You
$119.60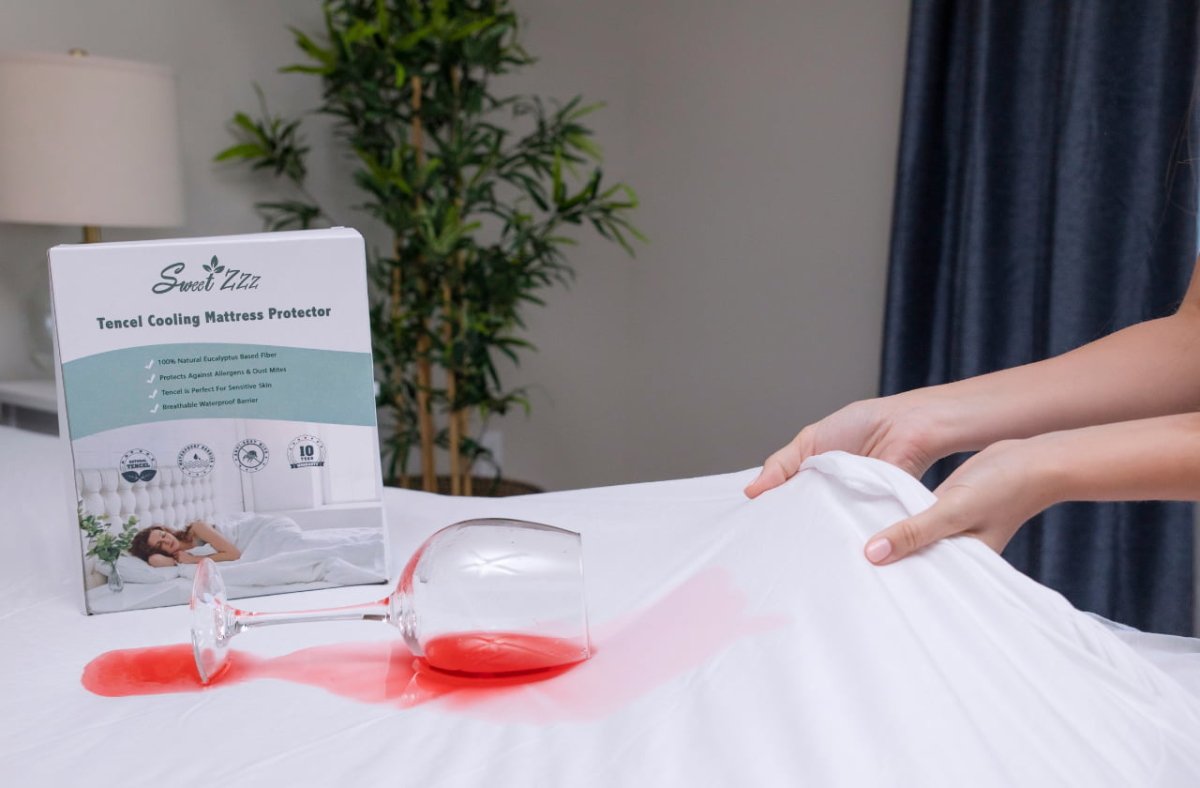 $64.50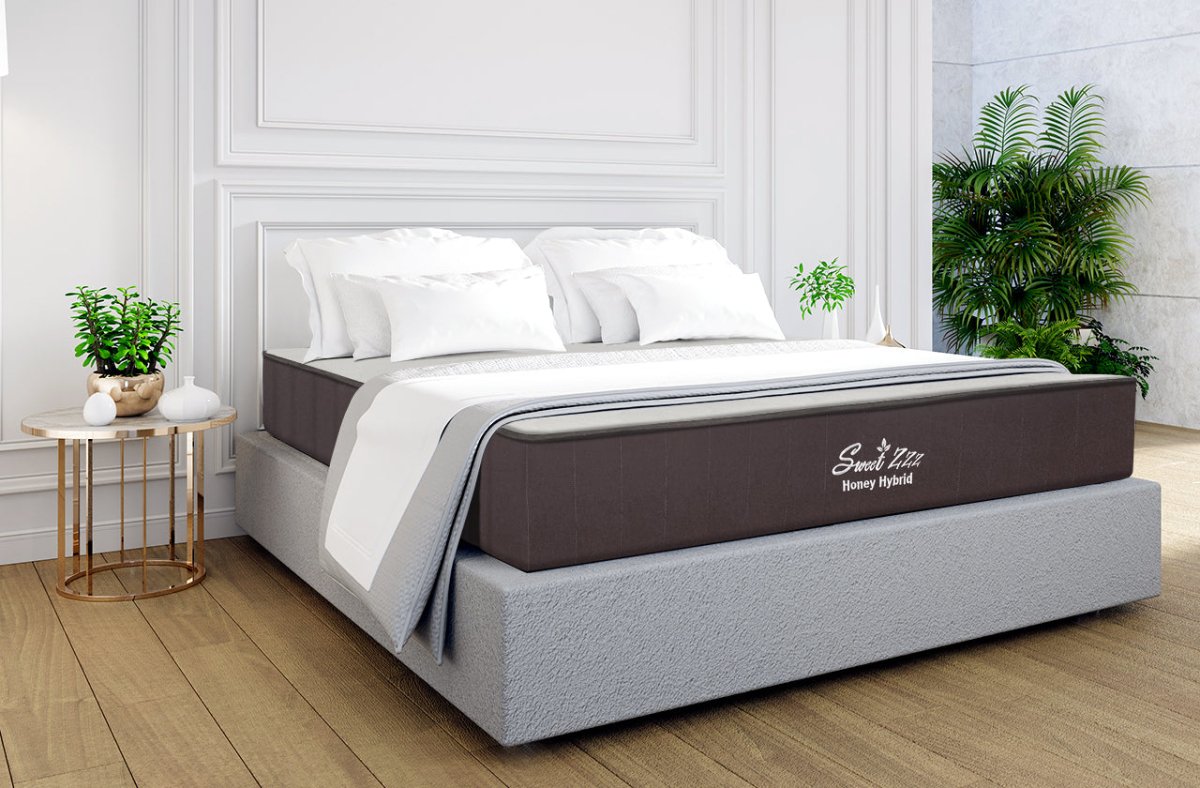 $899.00
---